Thailand is one of those truly unique destinations that should be part of your travel list. It is a country that is surrounded by lushness in its shoreline to a deep cultural heritage reflected in the pristine condition of its temples. Whether you are considering or planned travel to Thailand, we provide the following information to make your experience an unforgettable one.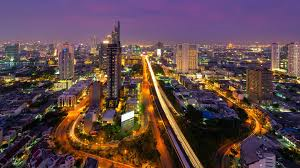 From the city life to the rural markets, Thailand is a picturesque country with incredible sightseeing opportunities. Most enjoy spending time on the white sandy beaches under never-ending blue sky and sun. Families explore the local wilderness and cultural traditions while others learn about local martial arts and adventure activities.
What You Need to Know About Travel to Thailand
Along the Southern parts of Thailand and its islands you will find English is the predominant language. The northern areas are considered more rural however, the friendliness and helpfulness of the local people make for a pleasant experience.
It is a good idea to learn a few basic Thai words you may need while traveling. From hello and thank you to asking for a cab or public transport, these simple solutions can go a long way to making your trip easier.
With the incorporation of modern technology, today you can use an app on your phone to connect to Thai transportation. If you are going to plan some time in the rural regions, it is important to make prior transport arrangements.
How to Prepare for a Thai Holiday
Be sure to create a budget for your accommodation, leisure and transport. Consider the season when booking a Thai vacation. The tropical climate makes for hot humid days but also incredible rains. Lightweight and comfortable clothes along with a rain jacket and supportive shoes for walking long distances are ideal.
Spend Some Time in the Capital City
Bangkok is the heart of Thailand. From incredible restaurants and shopping malls to entertainment and night life, the city offers the modern-day experience for all travelers.
Bangkok is also the home of many traditional temples. A visit to the Grand Palace in the city is a must! You will also find an incredible array of markets through the city streets selling various curios, fresh foods and clothing.
If you are looking for affordable things to do in Thailand, obtaining information from your trusted tour guide can help you make the most of your travels.
Thailand Beaches are a Must
From watching the sun set along the coast to underwater dives, you cannot visit Thailand without an ocean experience. From diving opportunities in Phuket to Koh Tao, explore the breath-taking reef and sea life in crystal clear water.
Outdoor Activities in Thailand
Hiking, camping, snorkelling and close encounters with tigers and elephants are incredible adventures in Thailand. Whether you are traveling as a couple, tour group or family, there is plenty to do in the beautiful country. Visit the Thai islands, sample the tastiest cuisine and go with an open mind. You will be guaranteed to experience a vacation like no other. 4;\lsdse